LoLPing 2
A downloadable tool for Windows and Linux
The original LoLPing had was such a mess that I decided to fully rebuild the tool.

LoLPing 2 is the result: An open source tool to check your ping delay (ms) to your favourite League of Legends server.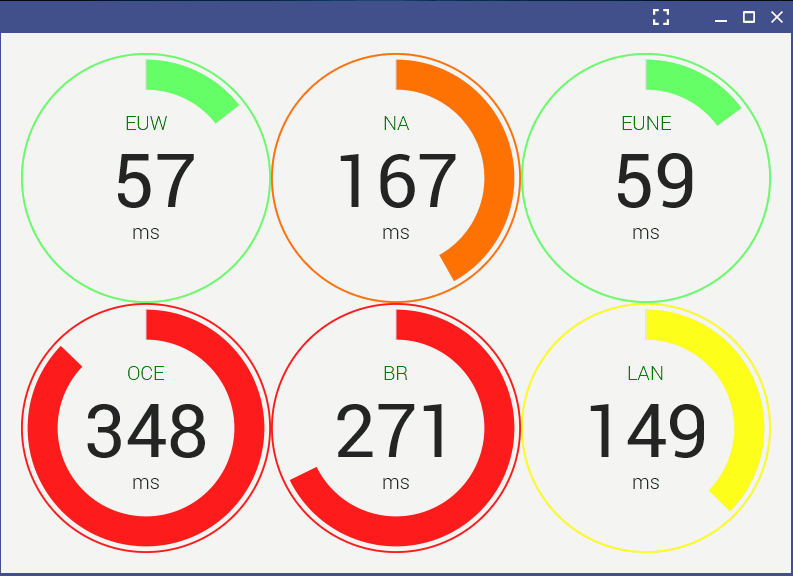 You can find the repository with the source code and more information here: https://github.com/mayuso/LoLPing2

Install instructions
Download the tool.
Install Java if you don't already have it. Download Java
Execute (Double click) LoLPing.jar (There is no need to install).